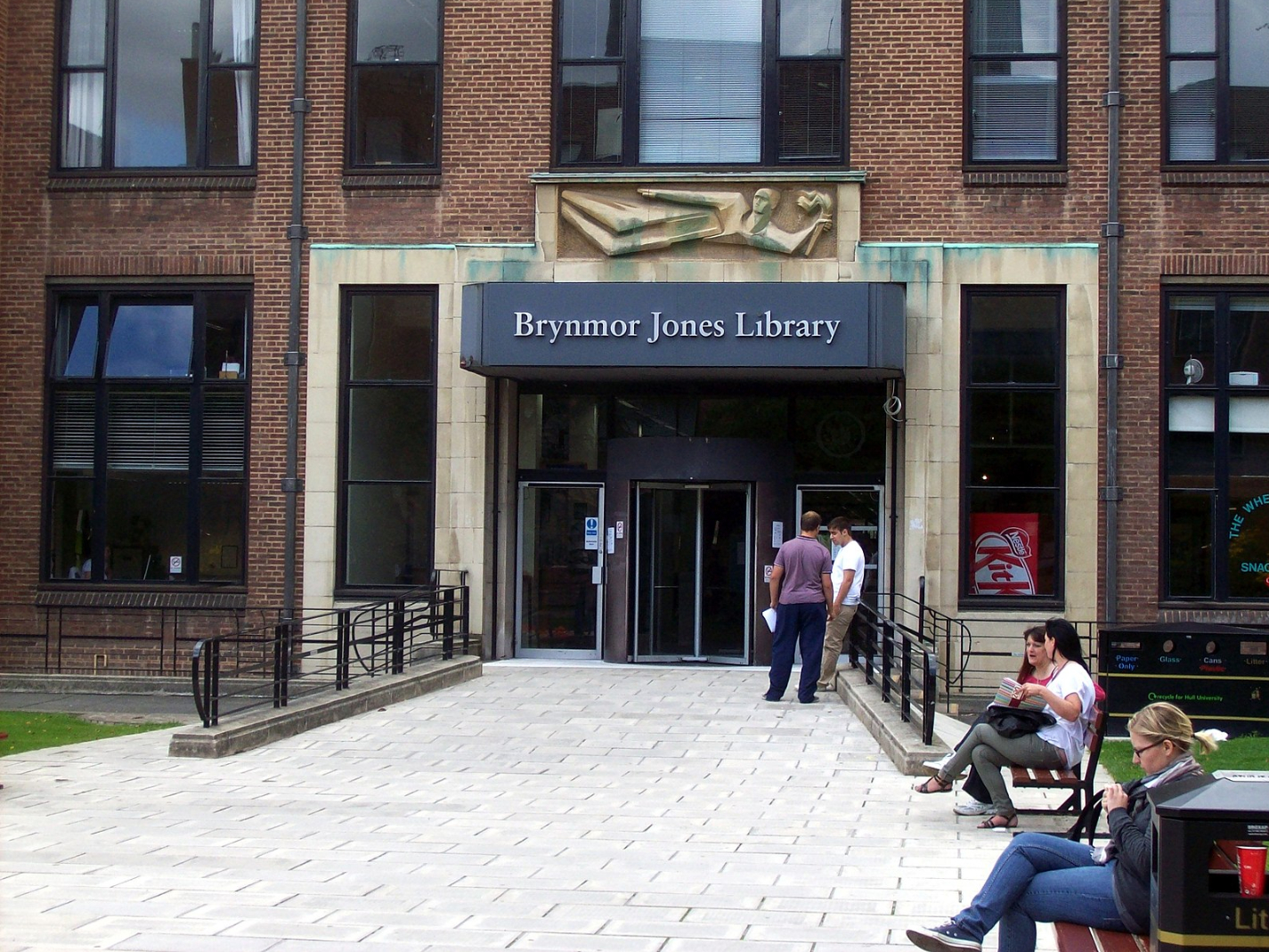 On April 11, The Telegraph was one of several British Sunday editions to report on the adoption of so-called "inclusive assessments" by some British universities. The University of Hull, a public university responsible for the education of over 15,000 students, was featured prominently in these reports. Hull's website describes its initiative on a web page titled "Introducing the University of Hull's Inclusive Assessment, Marking and Feedback Policy." It will come as no surprise in 2021 to find tenets of Critical Race Theory embedded in the initiative. Thus, we find the following declaration:
Constructing an academic voice means adopting a homogenous North European, white, male, elite mode of expression dependent on a high level of technical proficiency in written and spoken English, a mode of expression that obscures the students' particularity [sic].
The mandate is positioned as one element of the university's "Assertive Commitment to Decolonising Curricula." The web page provides a depressing display of educationist bureaucratese devoted to overturning long-standing standards and practices that are deemed to be too "white" and too "elitist." Although the web page also enumerates five common-sense "best practices" (as in the banal observation that "assessment allows students to demonstrate they have achieved [course] outcomes/competencies"), these unexceptionable remarks should not distract anyone from the initiative's radical intentions.
The marching orders are accompanied by hyperlinked material intended to help the Hull professoriate execute the initiative. These include a video mashup of Critical Race Theory buzzwords and therapy-speak. While the video script is read off by a faculty member, one does wonder to what degree these changes are driven by the administration and to what degree they are faculty-led. One finds Dr. Elizabeth Ward, lecturer in German, writing to champion the cause. Ward shows some aptitude for PR phrase-making, characterizing the initiative as "maintaining standards by challenging norms" and perorating with the phrase "difference belongs to diversity, and not to disadvantage." Elsewhere, one finds a twenty-two-page single-spaced "University Code of Practice Assessment Procedures," a testament to bureaucratic tedium if ever there was one, but out of the tedium emerges the radical demand for linguistic laissez-faire.
Professors are charged not to take the quality of student writing into account when assigning grades in courses where writing is not the central focus. While this directive makes a certain amount of sense—mastery of knowledge and the ability to apply course content would seem to be the most important elements to assess in any course—it also operates as if there is no relation between clear thoughts and clear presentation of those thoughts. A missing apostrophe in a lab report is one thing. Garbled thoughts and impenetrable grammar are another. The initiative assumes that professors have some special gift that enables them to determine a student's understanding even when it is badly or inadequately expressed. Professors who teach students whose first language is not English have undoubtedly wished for such a gift, but since such fantasizing is fruitless, encouraging students to improve their English would seem to be a better use of time.
The inclusive assessment initiative is intended to benefit underperforming student groups. The expectation that students from these groups produce standard English is judged to be unfair ipso facto. Underperforming groups include those who do not speak English as a first language, those matriculating from substandard schools, and those with health problems (remarkably, dyslexic students are not mentioned). Surely individual students from these groups ought to be viewed according to the particular problems they present, and any accommodations that they may deserve should vary accordingly, for these students' problems are actually quite different. Yet here they are lumped together. Apparently as a selling point, professors are told several times that the new initiative will relieve them of thinking about students case-by-case (that is as individuals rather than as members of a sociologically-defined group), but how this lightening-of-the-load will materialize is not explained. In this, as in other assertions, the university provides no examples.
Nowhere is this absence of concrete discussion more evident than in the initiative's apologia, which emerges from a topsy-turvy view of the university:
The University of Hull will now challenge this [white, Northern European, elitist] status quo. Our learning community will encourage students to develop a more authentic academic voice, a voice that can communicate complex ideas with rigour and integrity – that celebrates, rather than obscures their particular background or characteristics.
This "challenge to the status quo" posits student particularity as of utmost importance—not course material. It also seems to assume that white students have a natural gift for academic discourse, when in reality, it is artificial for one and all. The university provides no definition or examples of student "particularity," but whatever it means, it is not to be "obscured" by suggestions and corrections that will help the student gain mastery. The general message is clear: professors, you must not require the student to learn proper academic discourse. It is not up to the student to improve; rather, it is up to the professor to adjust to X number of "particularities."
Nor are there any examples of what "celebrating" a student's "particular background" would look like in, say, a mechanical engineering project, a chemistry lab report, or an ethnography prepared for Anthro 101. The vision of professors celebrating over a stack of blue books, or fist-pumping while wading through online portfolios or lab reports, is a charming one, but it is hard to imagine that misspellings, grammar errors, or formatting problems are going to induce such joyous moments. Perhaps it would be better to train the still-young, quick, and malleable minds of students into the accepted discourse of the academy, an effort which would have the added benefit of preparing them for the hopes and expectations regarding language use that they will meet once outside it.
The directive does not include (not yet, at least) an equivalent sentence devoted to the course material itself, no sentence that reads, for example, "Constructing understanding of the human endocrine system is a white, male, elite mode of acquiring knowledge that obscures the students' particularity." But there is no reason to think that the same dubious, "inclusive" ideology will not be applied at some point to course content. If academic discourse can be viewed as "elitist," and is therefore to be eschewed, why shouldn't academic knowledge also be avoided as "elitist"?
Hull is not alone in pushing this version of "inclusion," which is, at bottom, a deleterious form of condescension. Other British universities have adopted similar mandates, and various oversight boards and agencies are pushing in the same direction. Here is one more blow to standards and one more disservice to students.
---
Image: summonedbyfells, Wikimedia Commons, Creative Commons Attribution 2.0 Generic license, cropped.