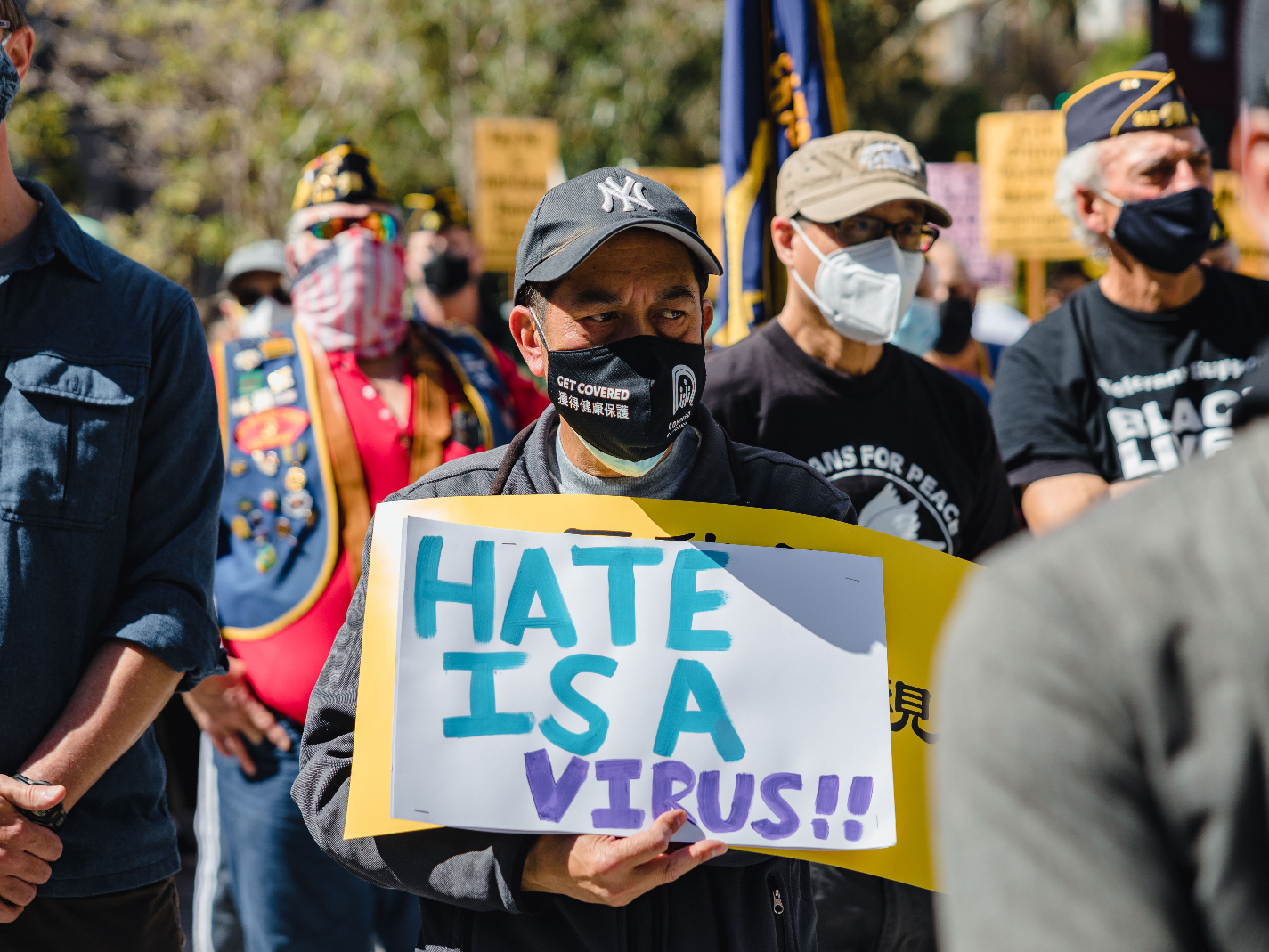 In June 2022, Peter Boghossian posted a video featuring Dr. Lyell Asher, a professor of English at Lewis & Clark College, titled "Why Colleges are Becoming Cults." Although Dr. Asher raised many important points, perhaps the most significant was his discussion of the commonly heard refrain in universities that "[i]t's not the intention, but the impact, that matters." This focus on the "impact" of speech, according to Asher, is a direct threat to open inquiry because it is a useful authoritarian tool of university administrators to control intramural and extramural expression.
Asher maintains that there are three reasons why a focus on the "impact" of words has a negative effect on academic freedom and freedom of expression. First, it acts to expand, not limit, the number of ideas that can be perceived as "racist" on campuses. He points, for example, to a 2010 incident at his college where an administrator declared that some posters were racist and disciplined a student on this basis. When it turned out that the posters were actually anti-racist, the administrator said that it was the impact, not the intent, that mattered. The fact that some people had a negative reaction when viewing the posters was enough.
Second, Asher points out that a focus on "impact" is used to silence people. He states that many make the claim, without any evidence, that discussions about racism and white supremacy run the risk of traumatizing members of the BIPOC [black, indigenous, and people of color] community. When you link the word "impact" to some perceived trauma, according to Asher, the humanist tendency to try to avoid hurting others intentionally can be used to manipulate and bully people. Asher also asserts that this has even had a muzzling effect on minorities because they are told that questioning the dogmatic claims of activists will lead them to betray those who are oppressed.
The final point that Asher makes is that a focus on "impact" gives administrators the "capacity to silence and punish people selectively." This, Asher explains, is due to the nature of the word "impact" itself. The word is generally used in the context of physical objects colliding with one another, and this is not how we should see human interactions. Human beings react to things according to who said them, the context of what was said, and how an audience has been encouraged to respond. Those who claim that words have "impact" assume that it is not what we say or what we mean, but how people choose to react, that is important. This enables self-proclaimed representatives of groups—activists who are selectively heard by university administrators—to have veto power over what other people say. University administrators can then defer to favored activists to protect their university's "diversity, inclusion, and equity" brand.
[Related: "Disrobing the Aboriginal Stalinists on a Canadian Campus"]
My interest in Asher's discussion of the implications of focusing on impact over intent is not only academic.  It is also personal because it was one of the circumstances that contributed to my firing from Mount Royal University (MRU) in December 2021. I have first-hand experience—"lived experience," if you will—of how a concern with the "impact" of words is destructive to open discussion and debate. This resulted in university policies being weaponized against me. Activists, as well as the lawyers hired by MRU to investigate their claims, pointed to the subjective responses to my social media posts to argue that I had engaged in "harassment" and "discrimination" and had created a "toxic environment" in the workplace.
My troubles began in June 2020, after the killing of George Floyd, when the Mount Royal Faculty Association, MRU President, and a number of MRU departments issued statements making controversial claims about the prevalence of racism in universities. This was then followed by a piece in the student newspaper, The Reflector, by Karina Zapata and Riggs Zyrille Vergara, entitled "'The silence is unnerving': MRU community members call for action against systemic racism on campus," which erroneously stated that President Tim Rahilly had claimed that he had heard "derogatory statements about racial minorities" at MRU. It was then announced, in July 2020, that a presidential advisory committee would be struck to include people who had experienced racism at MRU, and that their "lived-experience and wisdom" would guide the university's response to allegations of racism—allegations that had not been substantiated.
This claim of pervasive racism at MRU primed a nascent mob to react irrationally to my defense of Wendy Mesley on Twitter. Mesley, a distinguished veteran journalist at the Canadian Broadcasting Corporation, had her career prematurely ended because she mentioned the word "nigger" in an anti-racist context during a private editorial meeting and referred to Pierre Vallières' book titled White Niggers of America.
When I started to defend Mesley, I was reluctant to mention "the word" itself because I knew it might provoke a hostile reaction from "anti-racism" activists. After being set up by a Twitter troll, however, who asked "[i]f the word is so benign why do you refuse to say it?" I decided that the principled course of action would be to mention the word in the same way that Mesley had done. On July 2, 2020, therefore, I stated the following in reply to the troll's question: "The word itself does not have some kind of spiritual power. We need to separate a user's intent from recognizing a word that exists. There is no problem with saying 'White Niggers of America' or quoting that 'the word nigger is an ethnic slur typically directed at black people.'" To this Tweet I attached the Wikipedia article on "Nigger" from which I obtained the quote and an image of the cover of Vallières' book.
This Tweet led two anonymous Twitter accounts—one claiming to be a "student-led initiative" (@RacialAdvMRU) and another made up of about 70 people who were mostly MRU faculty members (@MRUAntiRacism)—to begin to agitate for my firing. This agitation was supported by Dr. Gabrielle Lindstrom, an indigenous academic with a doctorate in educational research, who referred to @RacialAdvMRU's repost of my Tweet with the following comment: "Students are raising critical.awareness [sic] around certain faculty who hide behind academia to spread racist views! No one knows another person's intent. Focus less on intent and more on outcome!" Lindstrom's comment was "liked" by six MRU professors and the official MRU Department of Education account.
[Related: "Exclusionary Inclusivity: How the Mount Royal Faculty Association's 'Woke' Faction Coerces Conformity"]
In addition to making this post, Lindstrom responded to another comment by @RacialAdvMRU that "[Widdowson's Tweet] is violent and makes you wonder how can someone like this teach and grade without racial bias. What will be the last straw? @mountroyal4u." To this, Lindstrom asserted the following: "[Widdowson's] been at it for so long that we seriously need to consider your question! What will it take for the university to stop in their complicity? A student or faculty member who's pushed to the edge?" Lindstrom also replied to an inquiry from an MRU alumnus, Grace Dafoe, who asked, "What can we do? Is there somewhere we can direct our concerns to the University? Maybe @mountroyal4u will reply and let us know a place we can contact." Lindstrom then directed her to "The office of the President…Go right to the top!"
Although I tried in vain to explain the use-mention distinction of words, there was no reasoning with any of these activists because of the claim that it was the "outcome" (i.e., impact), not the intent, that mattered. The most overt expression of this came from an MRU professor who stated "I stress this point to students all year long: intentions are irrelevant, only the effects of your discourse matter. And if the effects of your discourse make neo-nazis and white supremacists happy, then you're one of them." Another MRU faculty member referred to the "harm" of hearing certain words. She maintained that "[t]his appalling! [sic] And as usual, flawed logic too.  Anyone who 'chooses' to use a derogatory label that has a long history of harm knowing that it will perpetuate harm is never well intentioned, and as you said, only outcomes matter. Intentions are irrelevant in these contexts [emphasis in original]."  The claim that even mentioning a word often used as a slur in an anti-racist context constitutes "derogatory language" resulted in a member of my union's executive board, Rafik Kurji, arguing that this "is never well intentioned" and that "there are no arguments that support the justification of this language." This led Kurji to encourage @RacialAdvMRU to file a complaint against me under MRU's Code of Conduct policy.
In addition to discussing the "violence" and "harm" of my words, another MRU faculty member commented that it was my race that was the important factor. He stated that "I do not think it is appropriate for a white academic (or any white person) to use that word, ever. Doing so is racist, and can never be anything other. Doing so would make one a racist. I'm shocked that I need to explain this." This, of course, amounts to looking at impact "selectively" because it is assumed that all black people will be "harmed" by hearing such a word deployed by a "white person," whereas the latter's reaction is irrelevant. It is also extremely condescending to assume that black people need to be "protected" from a white person discussing a word, especially when one considers the fact that "African Americans are not monolithic with their views on this issue"—i.e., their "thoughts and feelings" on "the use of the word Nigger."
My case directly illustrates the problem of focusing on "impact" that Asher identified in his video. As a result of the response of faculty members to Lindstrom's attempts to mobilize an anonymous group against me, a mob began to form that, a few months later, instigated a petition demanding that I be fired. Instead of understanding how using words is different from mentioning them, as well as the danger of prohibiting words—especially on the basis of the race of the utterer—an increasing number of complaints meant that I was eventually terminated from Mount Royal University. This was because a focus on "impact" enabled anything that I did to be declared racist on the basis of some people alleging it to be so. Furthermore, this focus on "impact" enabled me to be selectively punished because a number of racialized faculty members felt that I had created a "culture of fear," which they asserted had forced them to leave MRU. As a result, MRU deferred to the loudest activist voices and declared my employment relationship to be "non-viable." With my firing, therefore, a focus on the "impact" of speech meant that anti-intellectual bullies were rewarded so that MRU could protect its "YOU BELONG HERE" brand. In reality, the only ones who "belong here" are those who are in lockstep with the campus orthodoxy.
---
Image: Jason Leung, Public Domain