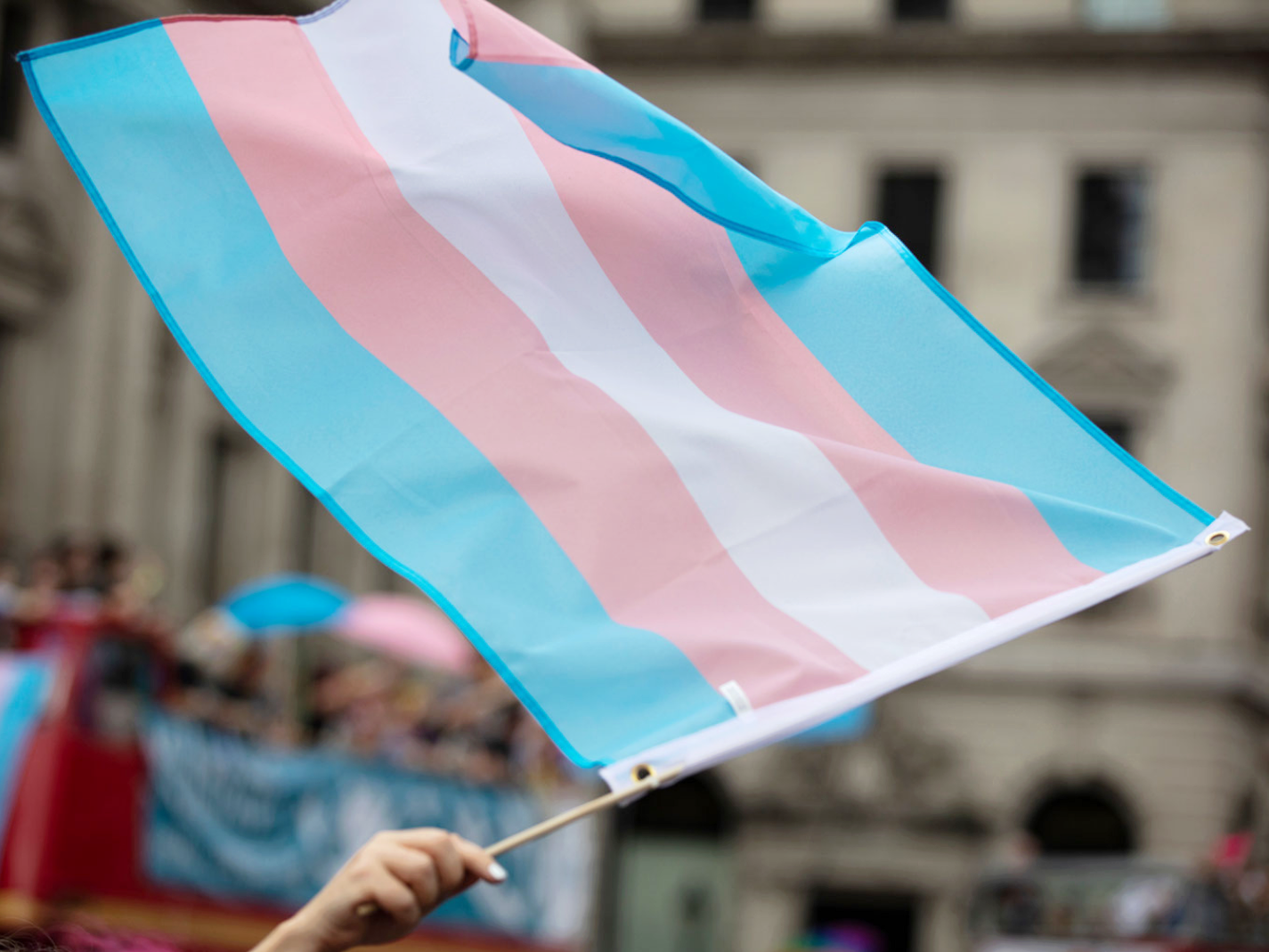 Two inexorable forces are driving the woke movement toward an unavoidable reckoning. The first is the binding force of intersectionality, which holds that all marginalized identities must band together to fight systemic oppression. The second is the energizing force of a permanent revolution that recognizes no limiting principles—the movement always seeks the next cultural convention to challenge, enabling it to recruit new members.
Because human sexuality is so complex, its frontiers guarded by numerous taboos, it is a ripe hunting ground for new victims of oppression. Wokeism has not yet succeeded in fully embracing pedophilia, incest, necrophilia, and zoophilia, but it has staked its life on transgenderism. And that will be its undoing.
It's one thing to advocate that transvestites and drag queens be allowed to live in peace. One might prefer that they conduct themselves with more decorum, but since standards of public behavior have decayed so dramatically in the age of social media affirmation, what's one more set of attention-seeking clowns to add to the circus?
[Related: "Abuse as Standard Medical Practice"]
But when they came after the children—with the enthusiastic support of ghoulish surgeons and amoral pharmaceutical companies that, together, turned "gender-affirming surgery" and "hormone replacement therapy" into a multi-million-dollar growth industry—they crossed the Rubicon. The mutilated bodies they leave in their wake will be their thalidomide babies, living reminders of what will one day be widely acknowledged as crimes. Just as the early-twentieth-century progressive movement is forever tarnished by its connection to eugenics and forced sterilizations, so will Wokeism one day have to carry the cross of transgender butchery.
One can already see the binding force of intersectionality starting to fray as the horror of juvenile sex reassignment surgeries is brought out of the shadows and into the public eye. Why should advocates for reparations stand shoulder to shoulder with Mengelian monsters eager to chop the breasts and genitals off disturbed teenagers who desperately need mental health intervention? Why should perfectly normal gay men and lesbian women put up with abuse and cancellation if they refuse to date members of the opposite sex who "identify" with them? Why should women's sports be colonized by male grifters seeking unearned glory? Why are iconic consumer brands self-destructing as they follow pied pipers of aberrant fantasies?
The medical profession is most at risk, the same group that enthusiastically embraced forced sterilizations of "imbeciles" and "degenerate races" a century ago. It's bad enough watching woke healthcare leaders fall all over themselves to lower admissions standards and grading regimens in medical schools to fill their identity quotas. But when they insist on making false claims about the alleged scientific consensus regarding the safety and efficacy of "gender-affirming" care, which will surely be refuted in the fullness of time, they will have to pay a heavy price.
[Related: "Why the Trans Issue is Much Bigger than Bathrooms, Sports, and Fragile Feelings"]
A hyperpolarized political battle has already been joined. Red states are rushing to pass legislation banning transgender surgery and the administration of puberty blockers to minors, while deep-blue states are passing transgender "sanctuary" laws that put the "rights" of minors to demand self-mutilation ahead of parents' attempts to intervene. At some point, saner voices will arise within the Democratic Party who can see the cliff toward which their radical woke fringe is leading them. The sooner they start trying to win back their party, the better their chances of surviving the political wreckage that awaits.
And finally, there are the lawyers. It's just a matter of time before they smell a huge pot of money going after doctors and hospital systems that destroyed the lives of these mutilated children, who will grow up, come to regret their misguided "choices," suffer with expensive medical complications, and start seeking restitution. There must be an actuary somewhere in the malpractice insurance industry who is sounding the alarm on the long-term financial liabilities their clients are rapidly accruing.
Academia, of course, will be the last to recognize the price society paid when the ideological gain-of-function research stemming from its critical theory laboratories conjured up the transgender variant of the woke mind virus, which the DEI industrial complex spread far and wide. Future historians are going to have a field day analyzing this. Now is the time to preserve the incriminating documents before they get flushed down the memory hole when the fellow travelers, useful idiots, opportunistic collaborators, careerist grifters, and bandwagon-hoppers begin to desert the sinking ship.
---
Image: Adobe Stock